Description
Pleated blinds are produced from a pleated fabric and are installed directly onto the window frame. Pleated blinds are unique in that they can be pulled down at the top or bottom, so that only a section of the window is covered. Besides, they are suitable for both hinged and unhinged windows, as well as traditional, skylight, arc, trapezium or other odd shaped windows.
Pleated blind systems contain a simple construction that is meant to be installed on the window glazing, inside recess, outside or above recess. They are attached using four small holders on the corners of a window. We offer an additional method with the use of a special mechanism that is placed on the window so that no drilling is needed.
Another feature of these blinds is that they are installed between the window casings or frames, and do not get in the way when opening balcony doors or windows. Pleated blinds cordless and therefore safe to use in childrens' rooms.
We use impregnated fabrics for our pleated blinds as it prevents the colours from fading and makes them easy to clean and maintain. We offer a variety of colours and patterns to match any interior design.
PLEATED BLIND PARAMETERS:
Maximum width – 160 cm, height – 240 cm.
Minimum width – 20 cm
Pleated blind slat width – 20 mm or 50 mm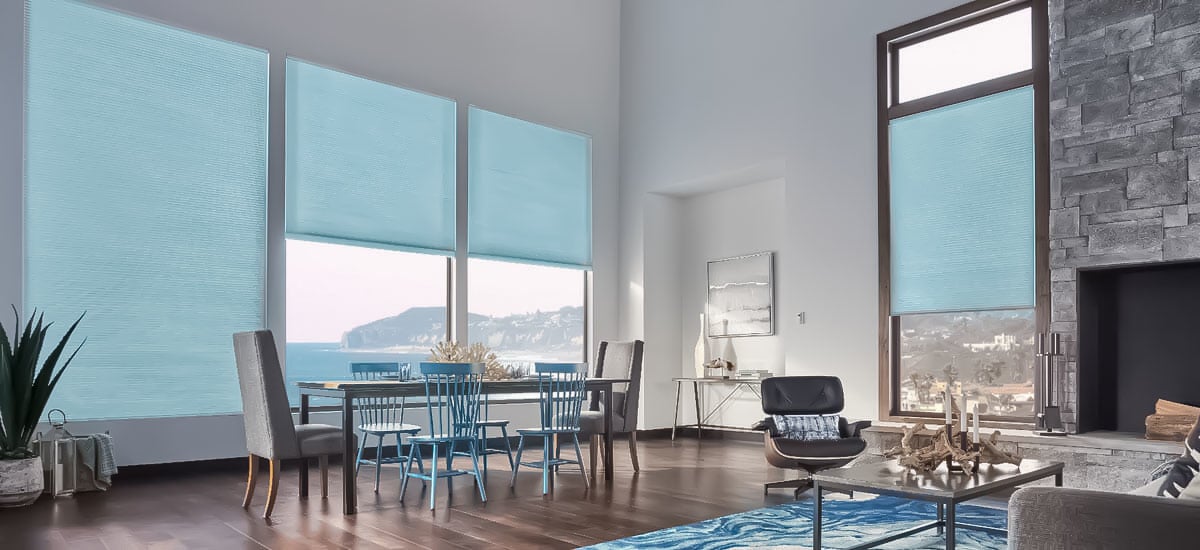 PLEATED BLINDS FOR LARGE WINDOWS
50 mm width pleated blinds were created to meet the rise in inquiries to cover large display windows in contemporary homes and office spaces. These pleated blinds are especially esthetically pleasing and will add to even the most sophisticated interiors.
Rigid 50 mm width pleated layers retain their exact shape from top to bottom. One pleated blind can therefore cover a large window of up to 20m2. When rolled up pleated blinds take up only 10 cm of space. Both manual and remote control options are available.
The textiles of pleated blinds are manufactures using the most advanced technologies. A broad range of options include jacquard or plain weave fabrics from natural cotton and linen, non-flammable, metallic (heat resistant) and see-through fabrics.
PLEATED BLINDS FOR SKYLIGHTS
Pleated blinds for skylights are installed with aluminium rails on the sides of the window that hold the fabric. We offer profiles colored in silver, white or light wood imitation.
Read more about blinds for skylights here.
Pleated blind benefits:
covers any section of the window: top, bottom or just the middle;
Cordless and safe for children
Installed between window casings and frames;
Can be used for windows of any shapes and sizes;
Easy and secure installation;
Some pleated blinds can be installed without drilling into the window;
Take up little space when raised;
Impregnated fabrics prevent colors from fading;
Easy to clean and maintain;
Operated manually or automatically;
Adds a modern look to any interior.
PLEATED BLINDS FOR NON STANDARD WINDOWS
Pleated blinds are suitable for trapezium, triangular or circular shaped non standard windows.
Read more about blinds for non standard windows here.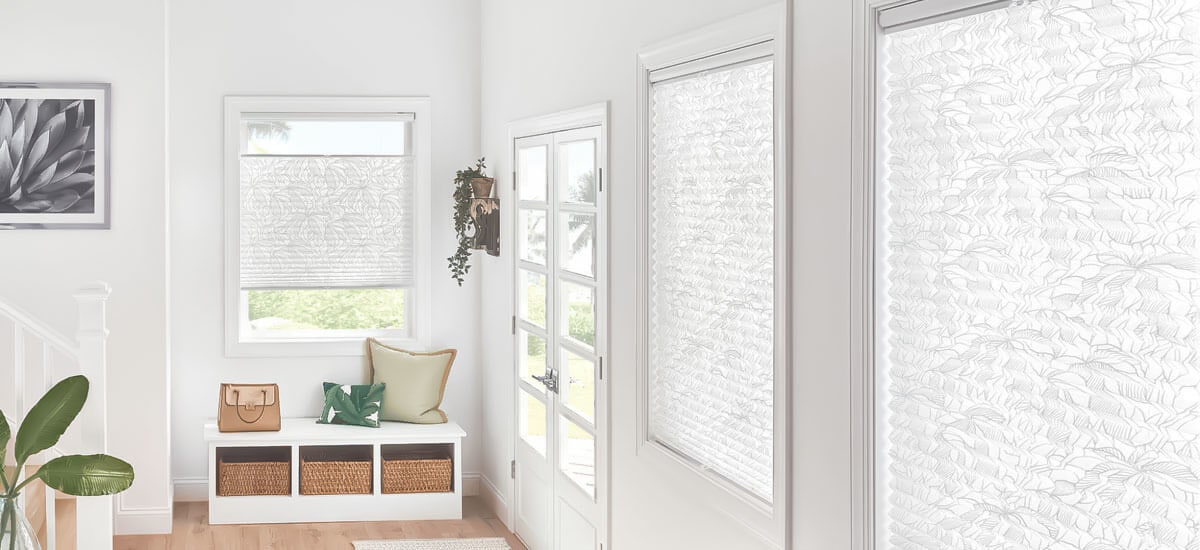 Pleated blinds profile colors:
Laminated profiles (with wooden texture):