Description
Roman blinds are Roman style curtains which are exceptional for their neatly folding fabric. They can be controlled using two types of cords and are a perfect alternative to curtains: your home will look cozy, elegant and modern.
Roman blinds are especially liked for their adaptability – they can be sewn using either light day or thick night curtain fabrics, as well as jute or bamboo fabrics. Roman blinds can be combined with day or night curtains, panel blinds, roller blinds or horizontal blinds. Thanks to a special fastening method, the Roman blind fabric can be easily removed from the mechanism for cleaning and laundry.
There are at least 16 known Roman blind types which are different in fabric fold size, pattern and style. The most popular ones in Lithuania, at least for now, are Pacifica, Austrian and Flat Roman Shade:
Pacifica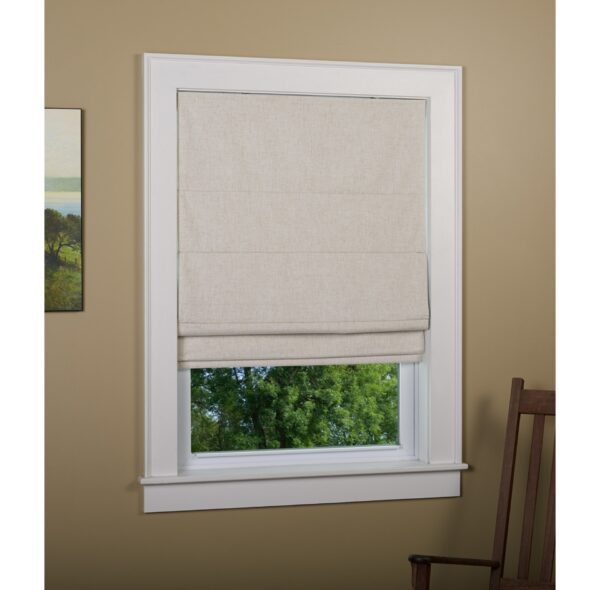 Austrian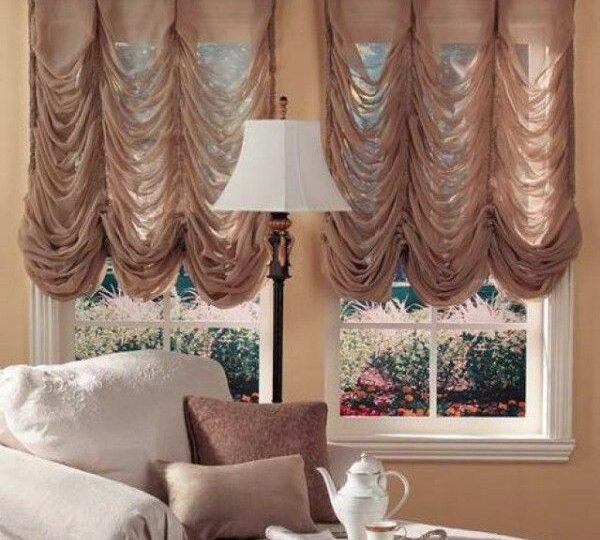 Flat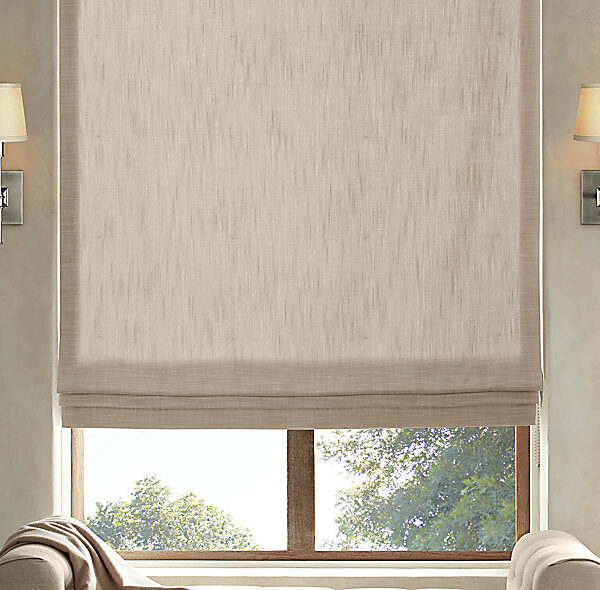 When getting yourself a Roman blind sewn, it is important to choose an appropriate mechanism, so it would ensure a smooth and even raising of the fabric and an aesthetic look. Unfortunately, a lot of Roman blind mechanisms currently available on the market contain very primitive components, meaning that Roman blinds often deform, and their sides often rise unevenly, while the cord often gets tangled and stuck inside the reel.
"Lauresta" offers the possibility of choosing from a wide array of high-quality products that will suit your needs best. Here you can either buy the Roman blind whole or only order the Roman blind mechanism if you decide to sew the Roman blind yourself. Using the latter method, you might save up to 30 % of all costs, contrary to buying the Roman blind mechanism from a curtain store.
The Roman blind mechanism with a cord offered in "Lauresta" is one of the most advanced mechanisms of that type. It's unique for its' bearing-equipped reel that ensures an even rolling of the cord at all times, preventing any tangling.
THE MECHANISM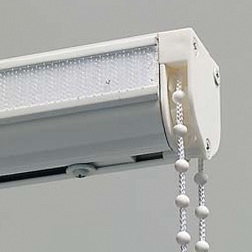 If you're interested in Roman blinds (or their mechanisms), contact us and get an offer. Fill out an e-form, call us at +370 640 12345 or visit us at a nearest LAURESTA store.