GARAGE GATES, AWNINGS AND GRILLES.
WARRANTY AND REPAIRS
We provide a 2 year warranty for all our products that we install. In case of malfunction or damage contact us for a consultation and we will schedule a repair service for you.
We stock spare parts for nearly all window blinds, roller blinds and other products that can be found on the market today. We also offer replacement fabrics and materials for roller blinds, vertical blinds, roman blinds and awnings.
We can schedule a pick of from your address or you may drop off the items in one of our store locations. Reparation cost after the warranty expiry date depends on the complexity and duration of the repair.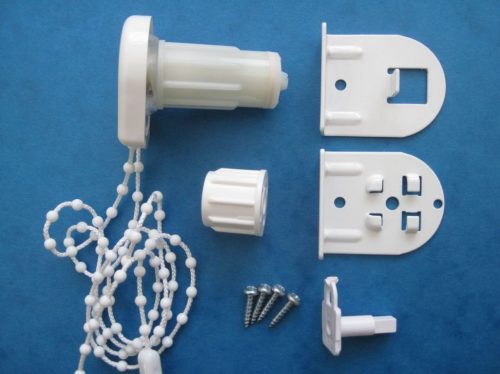 MOST COMMON REPAIR SERVICES:
roller blind length and width adjustment

roller blind and vertical blind fabric replacement

vertical blind length adjustment

security shutter repairs – gear reparation, emergency opening, louver replacement

insect screen net replacement
OTHER REPAIR SERVICES:
Roller blind repairs

Window blind repairs

Awning repairs

Insect screen repairs

Garage gate repairs

Roman blind repairs

Facade blind and outdoor roller blind repairs

Security grille repairs
In addition to repair services we sell control systems, spare parts and conduct emergency opening.
ROLLER BLINDS – REPARATION, REFURBISHMENT AND REPLACEMENT
Roller blinds may need to be refurbished due to natural wear and tear. Wear and tear depends on the frequency of usage and exposure to environmental conditions such as sunlight, moisture and dust. It is recommended to replace roller blinds every 7 to 10 years. You might also want to replace them because of changes in your home decor or a shift in preference of functionality.
Sometimes replacing the color of fabric is enough, other times the old window treatments no longer match the design of the interior. Most frequently a refurbishment is needed due to tears in the fabric, the appearance of wrinkles, discolouration or mechanism malfunction.
It is advisable to leave the old roller blind frame intact and only replace the fabric. It is a practical option as roller blind mechanisms are durable and do not break down easily, and replacing the fabric will only cost half of the price of a new product.
MAIN PARTS OF ROLLER BLINDS:
Aluminum or steel tubes

Aluminum or steel cassettes

Bottom profiles

Plastic and metal brackets

Control mechanisms

Textiles

Side fastening cantilever brackets

Side rails

Reductors
ROLLER BLIND REPAIRS:
Length and width adjustments

Fabric replacement and refurbishment

Profile changes

Gear repairs

Control mechanism repairs

Emergency opening

Replacement of materials

Rail repairs

Reductor repairs