Description
These sun-breakers are perfect for all kinds of buildings and needs:
new or renovated buildings;

contemporary business and science centres, shopping malls, galleries and other buildings whose big part of the façade is made from glass;

stores with big storefronts or buildings with big windows. This system protects big glass surfaces from direct sunlight and regulate the amount of sunlight.
The biggest pros of these blinds are felt by people working in offices: these blinds help maintain an appropriate room temperature, which helps to work more efficiently.
Lamellas are the main part of these sun-breakers. They are made from aluminium and are rich in valuable properties, such as durability, corrosion resistance and are easy to install.
Fixed aluminium louvers are a modern solution to regulate the amount of sunlight entering the room and reduce air conditioning costs. There are several variants of fixed lamella angles available.
"Lauresta" specialists will gladly help those having a hard time choosing an appropriate sun-breaker.
LAMELLA ROTATION ANGLES AVAILABLE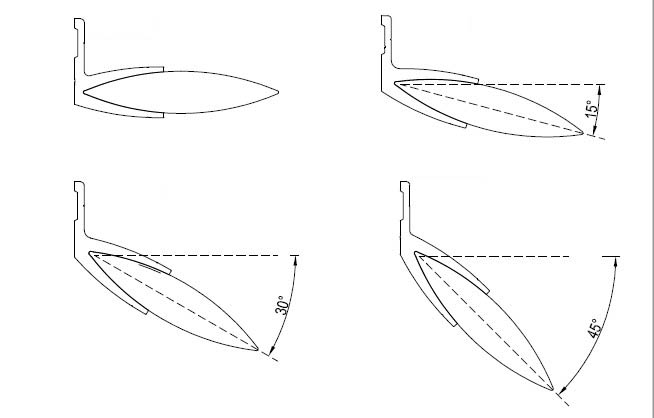 Fixed aluminium louvers are advantageous over indoor blinds in several ways:
They dim buildings effectively by filtering out more than 80 percent of the sunlight;

.

You can choose the desired rotation angle, as well as the level of dimming;

Customisable structure;

Much more effective than indoor blinds: the air that circulates between the window and the blind does not heat, helping to maintain a comfortable and optimal temperature in the room.

Their lamellas are made from aluminium and coated in corrosion proof paint.

Lamellas can be powder coated or anodised.

Aluminium ensures the longevity of metal structures and resistance to weather conditions.

Enrich the building exterior.

Does not require maintenance.

Increase privacy.

Can be painted to any colour from the RAL colour palette.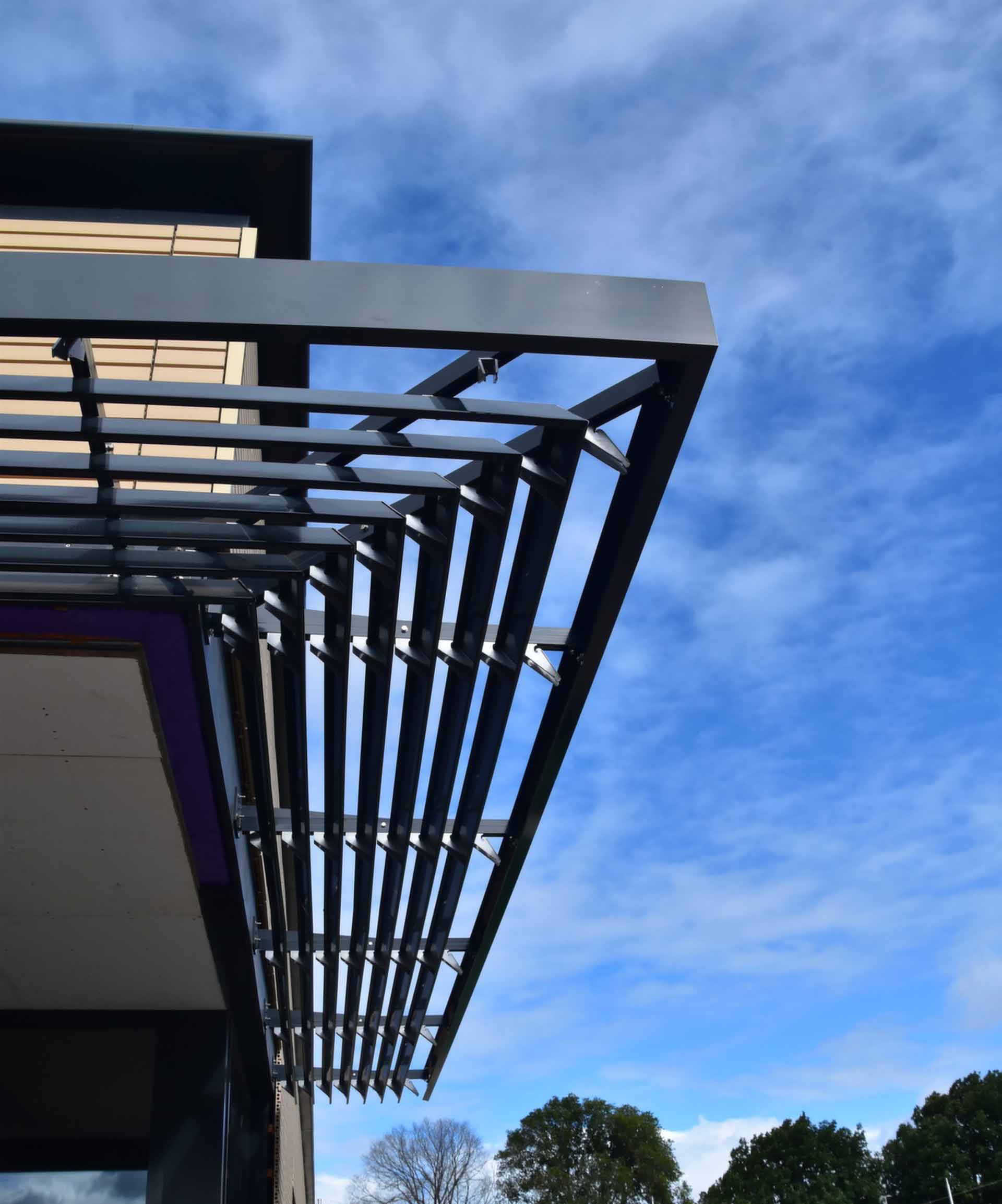 For those looking for effective sun-light protection, fixed aluminium louvers are an amazing choice as they maintain a comfortable temperature in the room.  They can easily be adapted to any exterior by customising their type, size and colour.