Description
Electric roller blinds offer a convenient interior solution for both private and commercial spaces. They are irreplaceable for conference halls, multimedia rooms, as well as for windows that are hard to reach.
Centralised remote control of electric roller blinds has other advantages such as the possibility to raise, lower, rotate or fixate your window coverings remotely, even while on holiday on the other side of the world!
You can choose from a number of automation system variations. We offer different mechanisms with different power sources, different control methods and even weather sensors.
We use small electric motors in our electric roller blinds that do not put strain on the windows and blend in with the interior. Besides, the color of automatic control mechanisms and design can be matched with that of the roller blinds.
Roletų variklis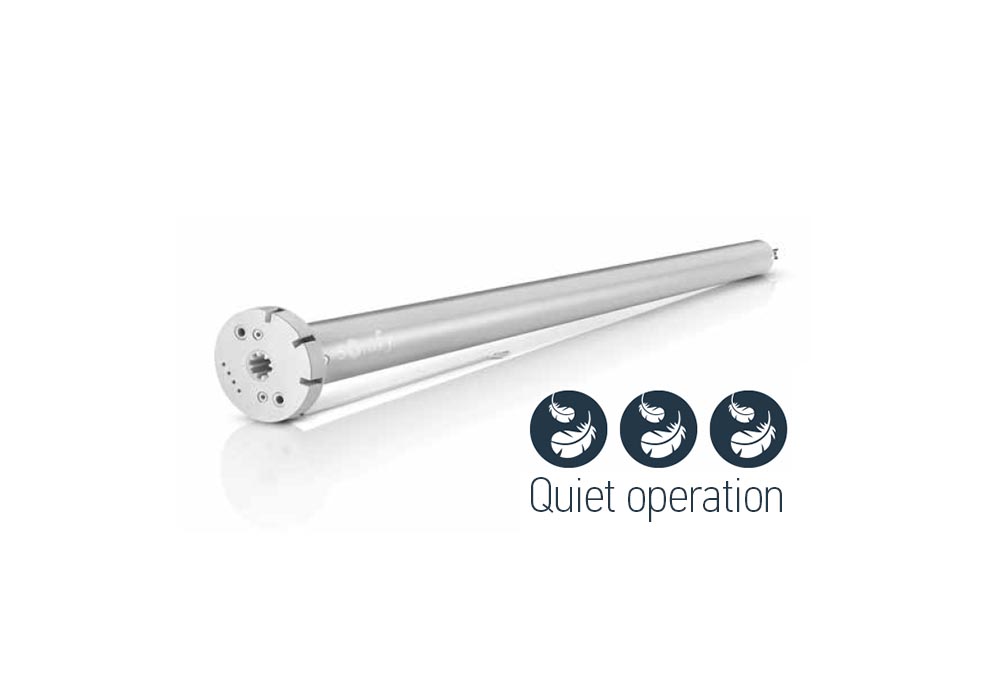 MODES OF OPERATION OF ROLLER BLIND MOTOR
Electric roller blinds can be operated in different ways:
• With a switch on the wall;
• Remote control;
• A smartphone application;
• Automatically using temperature and light sensors.
Separate switches for each roller blind need to be installed in order to operate them manually. Operating roller blinds with a remote control is therefore more convenient and easier to install. Each window covering paired with a control remote can be controlled remotely from any part of the building. With just a click of a button they can be raised, lowered and fixated in a desired position.
If you opt for a remote control, you can use up to 15 channels that can be set up with a timer. It enables you to program your roller blinds to be raised or lowered at set times. Installing an additional control mechanism TaHoma will allow you to remotely operate your roller blinds through a smartphone application or a special website.
TEMPERATURE AND LIGHT SENSORS
Electric roller blinds can be fitted with temperature and light sensors. During the summer months the light sensors will detect the position of the sun and automatically lower the roller blinds, keeping a comfortably cool indoor temperature. Temperature sensors can also be used for regulating the temperature of your home.
Electric roller blinds will typically last longer than those controlled manually, as the electric motor gently raises and lowers the roller blind whereas there is a risk of raising or lowering them too fast manually.